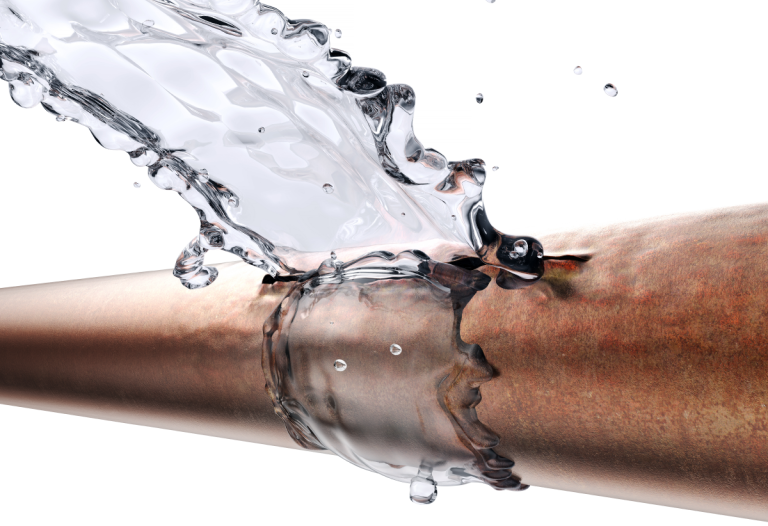 November is almost here. For those of us in the Midwest, it is time to prepare our homes for those
infamous "Midwest-cold" winters. One of the most important ways you can winterize your home is to protect your pipes from freezing. Frozen pipes can quickly become a multi-home maintenance disaster. Not only will there be gallons upon gallons of water going through your home, but it also has the potential to cause flooding, mold, & structural damage. We discuss if your home insurance covers bursting pipes and provide a helpful list of tips to prevent your pipes from freezing.
Commercial & Homeowners Insurance
If you own commercial or residential property, your insurance usually covers bursting pipes. Homeowners insurance policies and commercial property policies both exclude water damage claims that result from the freezing of any plumbing system within the building if the owner has not used reasonable care to maintain heat in the building, or, shut off the water supply and drained all systems and appliances of water. In addition, commercial property policies exclude water damage (regardless if heat is maintained and/or water supply shut off and drained) if the building has been vacant for more than 60 days.  
Renters Insurance
If you currently rent your residence, you will need to check your lease or rental agreement to make sure, but usually the property owner's insurance would cover burst pipes. However, you may need separate insurance on the contents of your rented residence from the damage incurred.
Help Prevent Frozen Pipes in your Home with These Tips:
Disconnect garden hoses and, if you can, try to use an indoor valve to shut off and drain water from pipes leading to outside faucets.
Be careful not to set the thermostat at, 50°F or less, as most pipe freezes happen in the basement. A house set to 50 could easily see the basement dip well below that in a cold snap.
If you have a vacant commercial building, it is important to shut off the water and drain all of the pipes to avoid any water damage claims.
Insulate pipes in your home's crawl spaces and attic.
Heat tape can be used to wrap pipes.
Seal leaks that allow cold air inside near where pipes are located.
Let warm water drip overnight, preferably from a faucet on an outside wall.
Whether you are going on vacation, or if you spend the winters in warmer climates, it's important to protect your home while you are away:
Ask a friend or neighbor to check your house to make sure it's warm enough to prevent freezing.
Set the thermostat in your house no lower than 50°F. Also make sure you replace the battery in your thermostat.
Shut off and drain the water system.

If you have a fire protection sprinkler system in your house, it may be deactivated when you shut off the water.
Do You Have Any Questions?
Contact Chastain Otis Insurance Agency today with help regarding your home insurance policy on frozen pipes. Our independent insurance agents are here to help!