Business Insurance & Services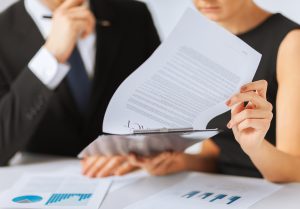 We are here to protect your business that you've worked so hard to build. From a small mom-and-pop shop, to a large corporation, we can find the right business insurance protection for your specific circumstance.
Omaha Business Insurance Services Include:
Employee benefits

Health insurance & group health insurance

Life insurance & group life insurance
---
Our business insurance programs provide:
Loss control. We'll analyze your company' s current conditions, potentially revealing ways to lower your property, auto, worker's compensation or liability losses. The result will not only be decreased insurance costs, but lower losses could also help you avoid downtime and increase productivity.
Quick response time. As business owners ourselves we understand the importance of fast, fair service. As independent insurance agents, we only represent insurance carriers who have excellent histories of fast, fair claim settlement. We know that your business doesn't just stop because you need to file and insurance claim, so  we'll do whatever we can to help you get back to business as quickly as possible!
Competitive rates. We work with a wide range of business insurance carriers that specialize in various industries, and we can work to find one that will offer you special coverage and pricing based on your specific business. To find out if your business qualifies for one of these special programs, please contact us.
Please click here for a confidential business insurance quote, and one of our independent agents will contact you within one business day to discuss the best business insurance options for your company.
Read More: