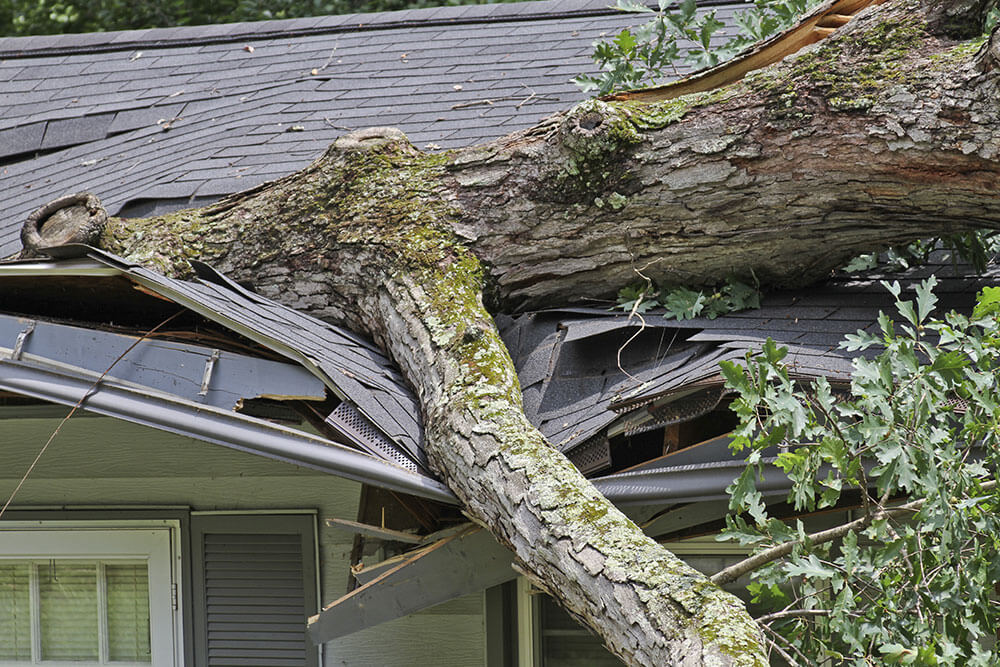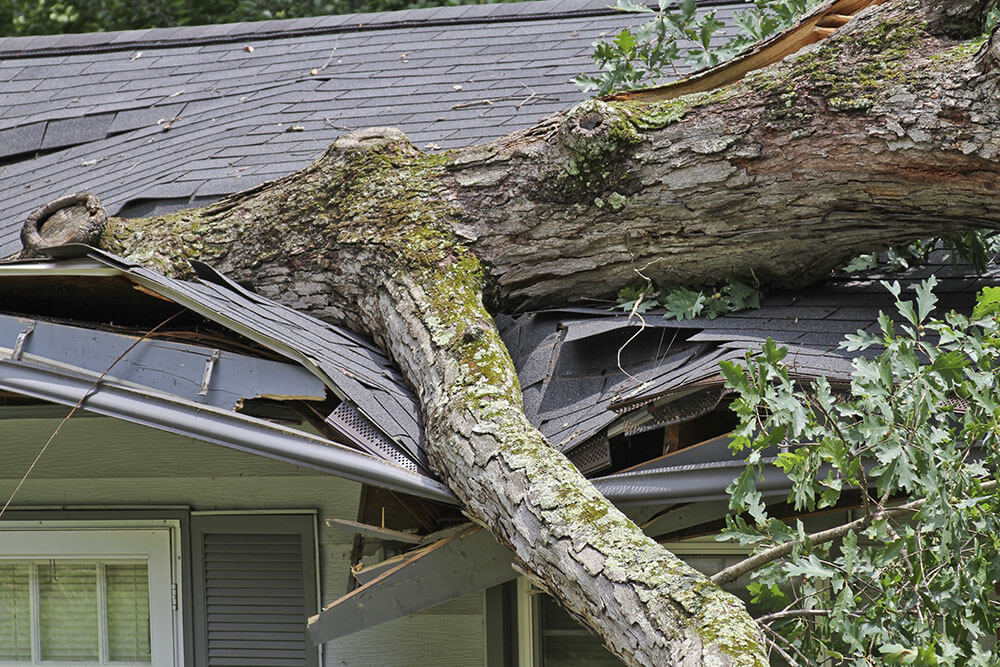 When it comes to fallen trees, Chastain Otis gets a lot of questions. If you're a homeowner looking for clarity, you've come to the right place. We want to answer some of the most commonly asked questions we get from our customers. 
Before you file a claim, it's always a good idea to look over your policy. Our answers provided are based on standard homeowner's insurance policies, but these can differ. Be sure to double-check and make sure.
When does homeowners insurance cover fallen trees? 
A typical homeowners policy will cover the damage to the structure of a home. Homeowners insurance can also cover tree removal if it hits a structure (house, shed, fence), blocks the driveway, or hits a car in the driveway. However, policies often limit how much coverage is provided for removing a tree, and this limit varies between policies. 
If my tree falls on my neighbor's house, whose insurance pays for it?  
Typically, whose yard the tree falls in.  
You are not usually liable if a healthy tree falls or is blown on a neighbor's house. The law does not typically view that as the responsibility of the property owner that the tree was on. It is considered an "act of God" and the tree owner is not legally liable for "acts of God". 
Another example would be a tornado picking your car up and dropping it on your neighbor's house.  The law is unlikely to hold you liable for this.  The neighbor would have to turn in a claim on their homeowners policy. The homeowner who has the tree on their house should turn the claim into their homeowners insurance, which should cover such a claim. 
Can I be liable for my fallen tree?  
There is potentially legal liability on the tree owner if the tree is dead or is otherwise obviously a danger to neighbor's property and the owner does nothing about it. This can lead to a claim by the neighbor of negligence on the owner's part when the tree does come down.
The tree owner's policy would possibly cover the homeowner when they are sued by the neighbor, although there is an exclusion in the liability section of homeowners policies for "expected or intended" damage. 
The insurance company could contend that their insured should have expected that the tree was going to come down on the neighbor's property if it can be documented that the tree was obviously a major hazard. 
When aren't fallen trees covered? 
If a tree falls as a result of an uncovered peril, such as a flood or earthquake, your standard homeowner's insurance may not foot the bill. The same goes for aging or rotting trees, like mentioned above. If the fallen tree doesn't cause any damage, you're also on your own. However, if it doesn't do any damage but is blocking your driveway or vital entry point, insurance may cover tree removal.  
How do I prevent fallen trees? 
Even if damage from fallen trees is likely to be covered, that doesn't mean you shouldn't do what you can to prevent the damage in the first place. Be sure to occasionally survey your yard and examine older or unhealthy trees. Common signs may be that they are hunched over, have exposed roots, or split trunks. These trees are more likely to weaken over time and fall when a storm hits.
Consider hiring a tree removal service, because your insurance provider can still challenge a claim if you are not performing proper maintenance or exercising reasonable caution.  
If you have any questions about your homeowners insurance, fallen trees, or your liability, contact Chastain Otis Insurance Agency today.